Report Fabricator Making report creation a piece of cake Report Fabricator delivers easy-to-use report designer with a rich set of components, including tables and charts, so business users can build reports and provide information required for monitoring and making intelligent decisions.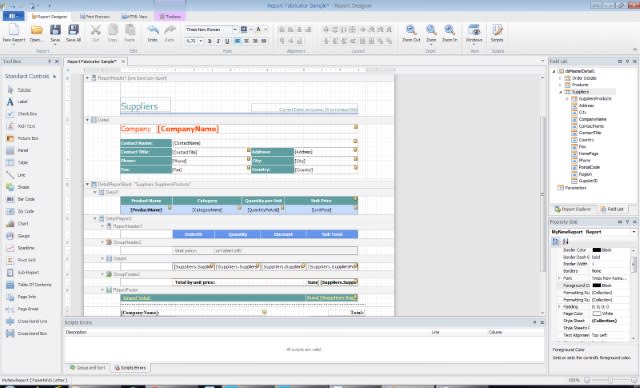 Major Features
Report Fabricator is a powerful Windows desktop application. We utilize a modern Microsoft Office inspired GUI interface with ribbons, designed to simplify the way in which the users generate business reports and guarantee the best user experience. Report designer leverages the intuitive nature of a desktop GUI and integrates the power of a banded report designer. New Report Wizard helps you build new reports in a few minutes instead of hours. Additionally, you can export reports in a Excel, HTML, MHT or PDF documents, and easily share with using Sharing Wizard.
Report Fabricator can load data from major data providers
In modern reporting software it is required to support major data providers. These data providers are available in the Data Source wizard:
Microsoft SQL Server
MySQL
Oracle
IBM DB2
Google BigQuery
PostgreSQL
Amazon Redshift
Microsoft Access
SAP Sybase Advantage
SAP SQL Anywhere
SAP Sybase ASE
Firebird
MS SQL Server CE
Pervasive PSQL
SQLite
Teradata
VistaDB
As well as read data from files:
Microsoft Excel
Comma-Separated text files
XML File

You can try it for free before deciding to buy it
The Report Fabricator is free to try for 15 days by anybody, whether its use is commercial or non-commercial. But since you can use the trial version for free, we would like to ask you to take a few seconds and mention this software on Twitter, LinkedIn, Google+ and/or Facebook. It is fair enough, isn't it?
And if you find Report Fabricator as something you find incredibly useful. Something you rely on every day. Something you recommend without reservation to friends and peers. Something that makes using the computer much more enjoyable. Or at least less painful. Then please register this piece of software by buying one or more license keys.
A Single-User License allows you to install, activate and use Report Fabricator on one computer, if this computer is used by one user. You also get basic customer support.
Award-winning software to make YOUR job easier, safer, and more enjoyable.
Download the free trial version and enjoy using Report Fabricator

Free to try, great to buy!
Latest major version 1.0 is released on 23.09.2016 (hotfix 1.0.1 is released on 02.10.2016)
Pre requirements for installation is Microsoft.Net 4.x (required)
Buy license today to unlock the full potential of Report Fabricator and harness the power of your data. No subscription, no hidden costs: buy once, use forever!

You can use your software within seconds. You'll be shown and emailed your Registration Key within seconds of ordering, and there is nothing more to download if you're already using the trial version.
Note that by buying a license you not only become a registered user, but help us to maintain and improve our software products.
Buy Software License Now
The free trial version has all the features enabled for a limited period of time (15 days). The licensed edition of the tool can be bought from our website once you are completely satisfied with working of the trial version. After making the payment (using PayPal, Mastercard, Visa, checks, etc) to purchase the software, you will receive the activation key and download link within 15 minutes.
By purchasing a license code and becoming a registered user you will:
Unlock all locked features of Report Fabricator
Encourage the authors to further develop and improve Report Fabricator
Receive the attention of Report Fabricator support
Receive the attention of Report Fabricator developers (tell us which features you would like to see in new versions)
Why is data visualization important?
Visualizations help people see things that were not obvious to them before. Even when data volumes are very large, patterns can be spotted quickly and easily. Visualizations convey information in a universal manner and make it simple to share ideas with others. It lets people ask others, "Do you see what I see?" And it can even answer questions like "What would happen if we made an adjustment to that area?"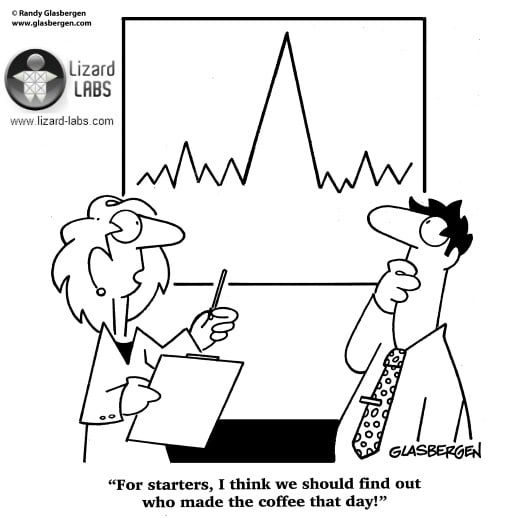 Click here to register your copy and support future development of this product. As a reward you will gain access to all locked features.
F.A.Q
Q: Why should I download?
Everyone loves to play with new software! It lets you build reports from your data in new and interesting ways, at NO CHARGE during the trial period!
Q: Is it free to try?
Yes, the download of Report Fabricator is completely free to try!
Q: Why should I buy?
Because it is a good and simple to use software for building reports. There are also advanced features that most people will find useful.
Q: What if I don't like it?
If you purchase Report Fabricator and you are dissatisfied for any reason, there is a Money Back Guarantee! Simply contact Lizard Labs within 15 days of your purchase and receive a no-hassle refund.
Q: How to uninstall Report Fabricator?
Report Fabricator can be uninstalled by:
Open the Windows Control Panel
Select 'Uninstall a Program'
Find Report Fabricator in the list of programs and double click on it
Click the 'Uninstall' button in the Report Fabricator Uninstall window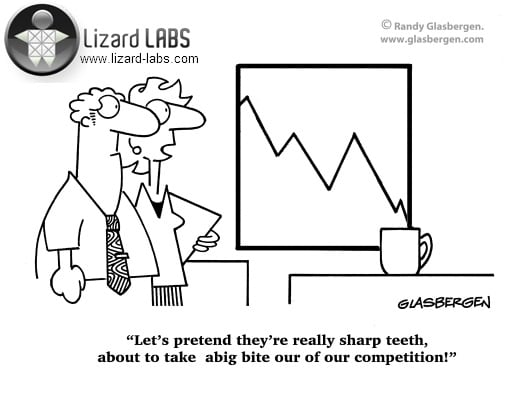 Enjoy using Report Fabricator. Note that by buying a license you not only become a registered user, but help us to maintain and improve our software products.
If you like Report Fabricator, please consider buying a license today and unlock the full potential of the software